Caribbean Satellite View: GOES-East - IR Rainbow (30 minute updates)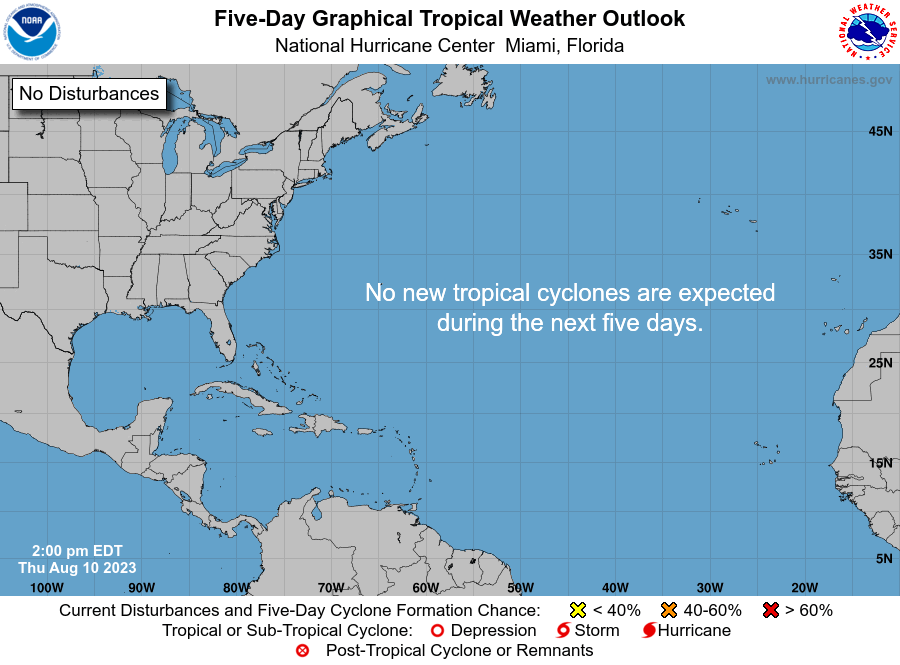 U.S. Coast Guard press release
- August 24, 2016 7:32:46 AM PDT: The U.S. Coast Guard advises mariners, recreational boaters, swimmers, surfers and the general public in Puerto Rico and the U.S. Virgin Islands Wednesday to remain vigilant, exercise good judgment and make any preparations in anticipation to an
incoming tropical wave
.

"We advise citizens and boaters to make preparations and monitor official weather updates as this tropical wave moves through the area," said Capt. Robert Warren, Sector San Juan commander and Captain of the Port San Juan. "Swimmers, recreational boaters and the general public should exercise caution and stay away from shoreline rocks until weather and surf conditions normalize. We will continue to monitor the winds and sea conditions in our area of responsibility."

The Coast Guard requests that the public not call Coast Guard facilities for weather information, but that they listen to weather broadcasts and track internet updates through:
Here are a few
tips to help mariners protect themselves, their families and their vessels
:
Do not go out to sea in a recreational boat if you know bad weather is approaching and pay close attention to any official and active small craft advisories.
Contact local marinas to ask for advice about securing your vessel. Marina operators are knowledgeable and can advise you on the best methods for securing your boat.
Take action now. The effects of a tropical wave can be felt well in advance of its arrival and can prevent the safe completion of preparations.
See also: