U.S. Navy photo
2 People Rescued from Uninhabited Island in Pacific
: Apra Harbor, Guam — Two mariners who were stranded on an uninhabited Pacific island in Chuuk State, Federated States of Micronesia, are safe, Friday, August 26, 2016, after writing "SOS" in the sand. A
Navy P-8A Poseidon aircraft
crew from Patrol Squadron (VP) 8 was responding to a report from
AMVER vessel British Mariner
of flashing lights when they spotted survivors on the beach near the makeshift SOS sign. This information was then relayed to search and rescue coordinators at Coast Guard Sector Guam. The survivors were picked up and transferred by
patrol boat Palikir to Nomwin Atoll
. Watchstanders at Sector Guam command center received notification Aug. 19 from Pan-Pacific Education and Communication Experiments by Satellite (PEACESAT) of an overdue 18 ft. vessel with two people aboard en route Tamatam Island, Federated States of Micronesia. The couple departed Weno Island Aug. 17 with limited supplies and no emergency equipment on board en route Tamatam with an expected arrival of Aug. 18. While conducting a search pattern provided by Sector Guam's watchstanders, AMVER vessel British Mariner spotted light signals from a nearby island Aug. 24. Based on this information, Sector Guam requested deployment of a U.S. Navy P-8 aircraft crew to investigate the source of light. The
P-8 crew
successfully located the survivors and Sector Guam watchstanders then contacted patrol boat Palikir who rescued the survivors Aug. 26. During the seven-day search, Sector Guam watchstanders coordinated the assistance of
14 AMVER vessels
, two aircraft crews and one FSM National Police Patrol boat, searching a total of 16,571 square miles.
AMVER, sponsored by the U.S. Coast Guard
, is a computer-based voluntary global ship reporting system used worldwide by search and rescue authorities. With AMVER, rescue coordinators can identify participating ships in the area of distress and request the ships' to divert and respond. (
US Coast Guard press release
)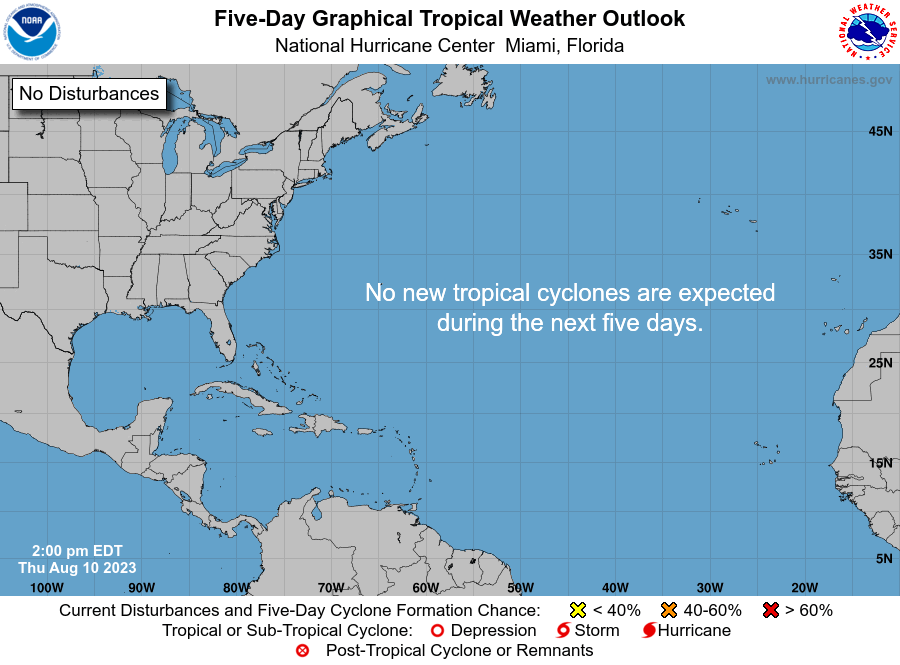 August 26: MIAMI – The
Coast Guard established port readiness condition x-ray for the port of Key West
effective at 10 a.m. Friday due to the expectation of sustained winds of 25 mph with wind gusts up to 40 mph. The port of Key West is currently open to all commercial traffic, and all transfer operations may continue while x-ray remains in effect.
Mariners are reminded there are no safe havens in the port of Key West, and the port is safest when the inventory of vessels is at a minimum
. All oceangoing commercial vessels and oceangoing barges greater than 500 gross tons should make plans if conditions deterioriate and port condition yankee is set. Recreational boaters are advised to seek safe harbor. The Snake Creek drawbridge will be locked down when sustained winds reach 39 mph or when an evacuation is in progress. Port facilities are advised to review their heavy-weather plan and to take all necessary precautions to adequately prepare for the expected conditions.
If and when port readiness condition yankee is set, meaning hurricane force winds are expected within 24 hours, vessel movement shall be restricted, and all movements must be approved by the Captain of the Port.
If and when port readiness condition zulu is set, meaning hurricane force winds are predicted within 12 hours, no vessels may enter or transit within the safety zone without the permission of the COTP. All vessel movements will be prohibited, and all ship-to-shore operations must be ceased.
[See also on JohnTheCrowd.com:
US Coast Guard Tropical Wave Warning To Mariners, Puerto Rico, USVI
satellite updates]
The Coast Guard is warning the public of these important safety messages:
Stay off the water. The Coast Guard's search and rescue capabilities degrade as storm conditions strengthen. This means help could be delayed. Boaters should heed to weather watches, warnings and small craft advisories.
Evacuate as necessary. If mandatory evacuations are set for an area, the public should evacuate without delay. Coast Guard personnel and other emergency responders may not be able to evacuate those in danger during the storm.
Secure belongings. Owners of large boats are urged to move their vessels to inland marinas so they will be less vulnerable to breaking free of their moorings or sustaining damage. Trailerable boats should be pulled from the water and stored in a place is not prone to flooding. Those who are leaving their boats in the water are reminded to remove EPIRBs and to and secure life rings, lifejackets and small boats. These items, if not properly secured, can break free and require valuable search and rescue resources be diverted to ensure people are not in distress.
Stay clear of beaches. Wave heights and currents typically increase before a storm makes landfall. Even the best swimmers can fall victim to the strong waves and rip currents. Swimmers should stay clear of beaches until local lifeguards and law enforcement officials say the water is safe.
Be prepared. Area residents should prepare now and develop a family plan, create a disaster supply kit, determine a place to go if necessary, secure their home and create a plan for pets. Information can be found at the National Hurricane Center's webpage.
Stay informed. The public should monitor the progress and strength of Invest 99L through local television, radio and internet. Boaters can monitor its progress on VHF radio channel 16, including small craft advisories and warnings. For information on the progress of Invest 99L and hurricane preparedness, please visit the National Hurricane Center's web page at http://www.nhc.noaa.gov/. (Coast Guard press release).
US Coast Guard press release
: MIAMI – The
Coast Guard repatriated 161 Cuban migrants to Bahia de Cabañas, Cuba, since Monday
. The Coast Guard Cutter Isaac Mayo repatriated 66 Cuban migrants, Monday, the Coast Guard Cutter Raymond Evans repatriated 68 Cuban migrants Thursday, and another 27 Cuban migrants Friday. These repatriations are a result of 14 separate at-sea interdictions in the South Florida Straits. Each instance is an example of the Coast Guard helping secure the U.S. border and preventing these at-sea voyages from ending in tragedy. "
We discourage anyone from taking to the sea and attempting to reach U.S. soil illegally – they are risking their lives with very little chance of success,"
said Capt. Mark Gordon, chief of enforcement for the Coast Guard 7th District.
"Navigating the Florida Straits can be extremely dangerous for the unprepared on illegal voyages and often leads to injury or death."
Once migrants are aboard a Coast Guard cutter, all migrants receive food, water, shelter and medical attention. Since October 1, at least 6,318 Cubans have attempted to migrate to the U.S. via maritime means compared to 4,473 in the fiscal year 2015. These statistics represent the total number of at-sea interdictions, landings and disruptions in the Florida Straits, Caribbean and Atlantic.
more about sailing below (@ web version link below for mobile)
Follow @johnthecrowd